Kendall-Jackson
When Jess Jackson produced his first Chardonnay in 1982, his goal was simply to create a wine that people of all levels of expertise could enjoy. Three decades later, the family owned and operated Kendall-Jackson is one of the most trusted and celebrated wineries in the world.
For the last 21 consecutive years, the winery's Vintner's Reserve Chardonnay has been the #1 selling Chardonnay in America.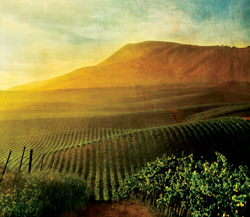 One aspect that distinguishes Kendall-Jackson's wines from their competitors is vineyard sourcing. Kendall-Jackson owns more than 12,000 acres located on the mountains, hillsides and benches of California's greatest cool, coastal sub-regions throughout Sonoma, Napa, Monterey, Mendocino and Mendocino counties.
Since 2011, all of these vineyards have been third-party certified sustainable by CCSW (Certified California Sustainable Winegrowing) and SIP (Sustainability in Practice).
Each year, under the direction of Winemaster Randy Ullom and winemakers Matt Smith and Mark Theis, Kendall-Jackson conducts the largest barrel fermentation of Chardonnay in the world. This labor-intensive process is used by all boutique wineries to create more texture and complexity in the wine.
To guarantee a consistent source of high-quality oak for their barrels, the winery is in partnership with a stave mill in France and a cooperage in the U.S.
From the Vintner's Reserve to single-vineyard and other luxury-class bottlings, Kendall-Jackson's wines offer fruit-driven aromatics, strong varietal characteristics, remarkable balance and delicious flavors.
Kendall-Jackson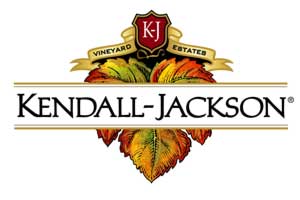 USA


Kendall-Jackson Vintner's Reserve Chardonnay 2020
America's #1 selling Chardonnay for 21 years and counting! It's no wonder Vintner's Reserve Chardonnay is themost popular release. Handcrafted from 100% Jackson Estates…
Vintner's Reserve Chardonnay 2020