Team's Favourite

∴ USA

Cabernet Sauvignon , 2016
14,50%

Travel with the interactive map !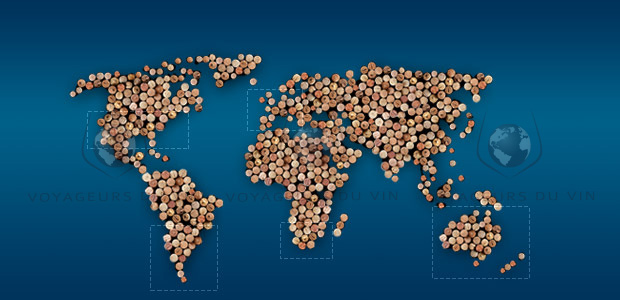 Voyageurs du Vin:
With 343 producers and more than 1150 wines available on our website, you will find at Voyageurs du Vin a large selection of wines from all over the world!

For pure wine lovers, but also for beginners, there is something to delight every palate and nose all through a real world tour of over 1150 references: red wines, white wines, sweet wines (Australia, Germany, Austria, Spain, Portugal, USA, Argentina, Chile, France, New Zealand, Austria, Hungary, Brazil, Canada and Japan!)

Voyageurs du Vin offers a wide choice of more than 80 grapes from around the world to try! Blends, conventional or atypical varietals, they all reflect the Terroir and unique know-how from the most prestigious areas.
Voyageurs du Vin guides you with our detailed descriptions, reviews from wine experts (Wine Spectator, Wine Enthusiast, The Wine Advocate, International Wine Cellars, the Australian Wine Companion) country profiles, producers, the best sales...
Finally, for those who expect even more from an ecommerce website, Voyageursduvin.com team shares with you their discoveries, news, and tastings. Come and visit us and become a fan of our Facebook page! Facebook!