Bodega Colome
Bodega Colomé was established in 1831 in the Upper Calchaquí Valley in Salta in the far north of Argentina
Not only is it the oldest winery in Argentina, but also has the world's highest vineyard.
Located in the Upper Calchaquí Valleys in Salta in the far north of Argentina, the winery is thought to have been founded by the Spanish Governor of Salta, Nicolás Severo de Isasmendi y Echalar.
History of Bodega Colome
In 1854, his daughter Ascensión, who was married to José Benjamín Dávalos, brought the first French pre-phylloxera Malbec and Cabernet Sauvignon vines to Colomé. Grapes from three vineyards (four hectares each) planted in that year are still used to make wines.

Bodega Colomé has been a part of the Hess Family Estates since 2001 and is run with the same dedication to quality, sustainability and social responsibility as the other Hess Estates.
High Altitude Vineyards
Currently there are 140 hectares planted at altitudes of 2,300-3,111 metres above sea level. Grapes come from four biodynamically farmed vineyards, La Brava (1750m) in Cafayate, Colomé (2,300m) surrounding the winery, El Arenal (2,700m) and Altura Máxima (3,111m). Both El Arenal and Altura Máxima are located in the Payogasta-Salta area. Grapes grown at high altitudes have thicker skins to protect themselves from intense ultra violet rays.
As a result, the wines have more colour, aroma, flavours and anti-oxidants from increased phenolics. The altitude also contributes to a wide day to night temperature range of more than 20°C. The warmth of the day ripens the grapes and the coolness of the night preserves acidity.
Bodega Colome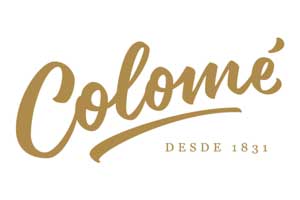 Argentina


Bodega Colome Estate Torrontes 2022
Intense gold in colour with green tones, this wine has a bright floral nose with the citrus aroma of grapefruit and a hint of spice. In the mouth it is fresh and well structured with a crisp…
Estate Torrontes 2022