Terrazas de los Andes
In the Argentine province of Mendoza, Bodega Terrazas de los Andes and Cheval des Andes produce superb premium wines from some of the world's highest vineyards.
The winery has been named after the "terraces" situated at different altitudes upon which the vines are grown. Within these unique microclimates, Terrazas de los Andes presents a range of wines that offer great fruit concentration and varietal character.
Cheval des Andes is a balanced and elegant blend of Cabernet Sauvignon, Malbec and Petit Verdot with important ageing potential as a collector´s wine.
Terrazas de los Andes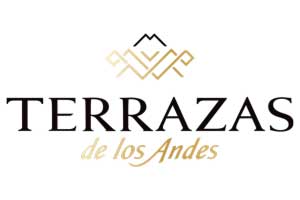 Argentina


Terrazas de los Andes Chardonnay 2020
Light yellow with green highlights in the glass, this wine reveals an intense & highly fruited nose with aromas such as peach & apricot freshly combined with delicate floral notes…
Chardonnay 2020