Wine & Soul
Our goal is to create wines that express all the character of the traditional vineyards and varieties from the Douro Valley…
Sandra Tavares da Silva and husband Jorge Serodio Borges already had pretty impressive CVs when, in 2001, they embarked on Wine & Soul, their own project in Portugal's Pinhão Valley.
A combination of prodigious talent and enthusiasm has resulted in iconic wines which already have an ardent following.
Sandra is winemaker at both Vale Dona Maria with Cristiano Van Zellar and her family home, Quinta de Chocapalha in Estremadura. Jorge, formerly winemaker at Niepoort, works on a number of new projects in the Douro as well as Quinta do Passadouro.
It was clearly only a matter of time, and finding the right site, before they would set up on their own.
They initially bought a wonderful, old port lodge and rebuilt the lagares (stone troughs). In the beginning they purchased fruit from selected sites in the Pinhão Valley until in 2003 they bought a spectacular vineyard, planted with ancient, 76-year-old vines, across thirty varieties.
Wine & Soul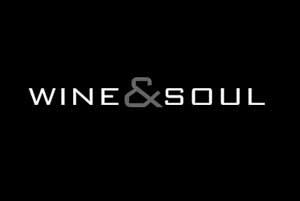 Portugal


Wine & Soul Guru 2020
Wine Description : Guru is produced from a 50-year-old field blend of the indigenous white varieties Vosinho, Rabigato, Codega do Larinho, and Gouveio. Fermented and aged in new…
Guru 2020